ABP Ananda is a popular Bengali news channel from ANN. ABP Ananda was Star Ananda prior to 1st June 2012.
ABP Ananda revolutionized news broadcasting in the vernacular market. Headquartered in Kolkata with state-of-the-art production facilities, ABP Ananda works with an extensive bureau network, right from its inception on June 1, 2005. Bringing the viewers broad and insightful news reports along with entertainment features, it continues to hold the leading position reaching out to 7 million Bengalis across the nation.
ABP Ananda (formerly Star Ananda) is run by ABP News Network pvt ltd. For more details visit www.abpnewsnetwork.com
About ANN
One of the biggest Indian media conglomerate, Anandabazar Patrika ventured into television space with a joint venture in 2003 with Star India for three news channels, Star News, Star Majha and Star Ananda. From June 1 2012, Star News, Star Majha and Star Ananda were rebranded to ABP News, ABP Majha and ABP Ananda respectively.
ABP News is India's first 24-hr national Hindi news channel catering to North India primarily. ABP Majha is Marathi news channel catering to Mumbai and Maharashtra. ABP Ananda is Bengali news channel from ABP stable proving Bengali news and entertainment content.
Editors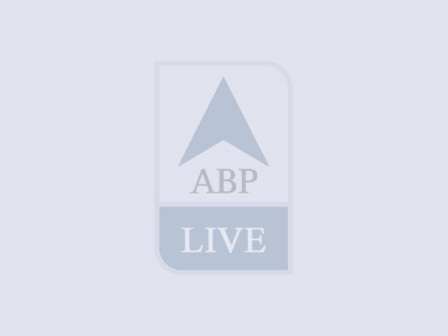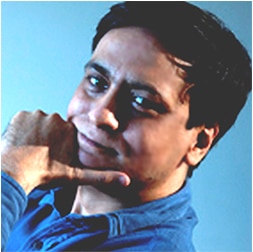 A graduate in History from St. Stephen's College, Delhi, Shazi Zaman has been trained in electronic media journalism by Thomson Foundation, CNN, BBC World Service Training, and Film and Television Institute of India, Pune. Shazi started as a correspondent with Doordarshan in 1988 and has over 20 years of invaluable journalistic experience. He worked as a Producer with BBC World Service, London, from 1996 to 1999. He then moved on to Zee News as Editor, a position he held up until 2001.
Shazi Zaman joined ABP News as Senior Executive Producer after moving on from his post as Executive Producer at Aaj Tak. He is now the Group Editor at ANN and is responsible for editorial content of all the three channels of the ANN network, namely ABP News, ABP Ananda and ABP Majha and the websites, namely abpnews.in, abpmajha.in, abpananda.in and newsbullet.in .Shazi is the President of Broadcast Editors' Association, which is the apex body of editors of TV news channels, member of governing council of Film and Television Institute of India, Pune and member of executive council of Indian Institute of Mass Communication
With a flair for fiction, Shazi is also an established Hindi novelist and short story writer. He is well known for his work – 'Premgali Ati Sankri' – a story that deals with complexities of gender relations.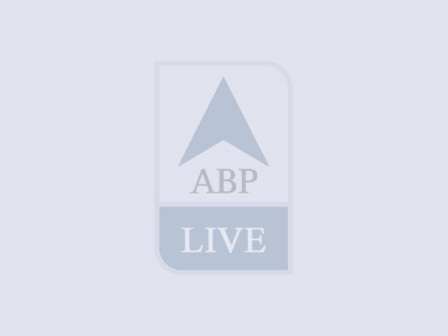 Milind is a product of Times Centre for Media Studies and is a recipient of the "Rajendra Mathur Award" for best trainee in Hindi in 1991. He began his journalistic career as a Sub-Editor-cum-Reporter with the Navbharat Times (1992-1995). He started off as a reporter with Aajtak and rose to become its Executive Producer. During his stint in Aajtak (1995-2004) he was looking after the entire Western Bureau operations. With more than 17 years of experience he is presently Managing Editor, ANN.
From 2004 till date he looks after the editorial content of ABP News, ABP Ananda and ABP Majha.
Contact US
ABP News Network Pvt. Ltd.
Mumbai :
ABP NEWS CENTER, 301, Boston House, 3rd Floor, Suren Road,
Andheri – East, Mumbai- 400093.
Tel: +91 22 66160200
Fax: +91 22 61277790 / 66160243
Noida :
A-37, Sector 60, Noida, U.P. 201307
Tel: +91 120 4070000 / 196
Fax:+91 120 40702133
Kolkata :
13, Jamir Lane
3rd floor – Gariahat Mall, Kolkata – 700019
Tel: +91 33 44010300
Fax: +91 33 44010228
COMPLAINT REDRESSAL
Complaints relating to Content.
Any complaint relating to content of TV channels of ABP News Network Pvt. Ltd. namely: ABP News, ABP Majha and ABP Ananda (formerly Star News, Star Majha and Star Ananda respectively) under the Code of Ethics & Broadcasting Standards and News Broadcasting Standards (Disputes Redressal) Regulations of News Broadcasters Association (NBA) shall be made by a person aggrieved within a reasonable time not exceeding 7 (seven) days from the date of first broadcast to the following person appointed by the Company whose details are reproduced below:
Kishan Singh Rawat
Head- Admin & Regulatory
Email : kishanr@abpnews.in
However, before making a complaint viewers are encouraged to go through the Code of Ethics & Broadcasting Standards, News Broadcasting Standards (Disputes Redressal) Regulations and Guide to the Complaints Process. These details are available on the website of NBA www.nbanewdelhi.com*